Business & Defence
America Wants To Boost India's Firepower Against China; Here Are 5 Weapons That Gives Delhi A Decisive Edge Over Beijing
"India is in a dangerous neighborhood." If confirmed, I aim to step up our efforts to bolster India's capacity to police its borders, defend its sovereignty, and prevent invasion," Garcetti told the US Senate Foreign Relations Committee. Garcetti has been the mayor of Los Angeles since 2013.
These remarks come as India continues to be afflicted by militancy and cross-border terrorism in its Jammu and Kashmir region, where Indian security forces have been fighting both Pakistani state and non-state entities for decades.
Jammu and Kashmir has long been a source of contention between India and Pakistan. Clashes along the Line of Supervision, the de facto border between the two countries, have been recorded on a regular basis, but tensions reached new heights in August of this year, when New Delhi abolished the state's unique autonomy and separated it into two regions under direct central control.
The southern half of Kashmir is governed by India, while the northwestern and northeastern parts are controlled by Pakistan and China, respectively.
In addition, India has been embroiled in a battle with China in its northern sector along the LAC. The conflict with the Chinese PLA is now in its second winter, and there are no signs of it ending anytime soon, as the two sides' talks are still fruitless.
The friendly relations between China and Pakistan, as well as the former's attempt to provide the Pakistani military with superior weaponry, pose a substantial threat to India's security and create a two-front war challenge.
Information sharing, counterterrorism cooperation, joint freedom of navigation patrols, and military exercises, according to Garcetti, should be used to combat the aggression, as well as "sales of our greatest defence technologies to fulfil the full potential of our big defence alliance."
Since 2016, India's defence cooperation with the US has increased dramatically. The four basic agreements that bolstered their military cooperation have been signed by the two countries. To counteract the risks it faces from its two traditional rivals, India has also purchased American weapon equipment. There are more deals in the works.
Garcetti's plea for the "greatest" defence technology to be sold appears to be an attempt to arm India against a belligerent China. This declaration is all the more noteworthy because US senators are still split on whether India should be granted a relief from penalties under the CAATSA in exchange for purchasing Russian S-400 fighter jets, which are now being delivered.
"From $0 to $20 billion in procurement, information sharing, interoperability, exercises, and maritime work that we're doing," he told senators, "I believe it is one of the great success stories of the previous few decades."
The new ambassador is anticipated to improve defence collaborations. Here's a list of things India would like to have from the US in order to discourage China and Pakistan.
Taking the 'Defense Sale' Approach
The United States has become one of India's largest arms suppliers, with $22 billion in aircraft, helicopters, and missiles delivered (Rs 1.4 lakh crore). Deals worth around $10 billion (Rs 73,825 crore) are either being negotiated or are close to completion.
Repeat orders and devoted support are expected for the P-8I Poseidon long-range maritime patrol aircraft and the C-130J transport aircraft, indicating a high level of customer satisfaction. There are several ground-breaking deals as well, such as the $3 billion order for 30 MQ-9 Predator-B drones from Lockheed Martin (Rs 22,147 crore).
Between 2016 and 2020, SIPRI classified India as the world's second-largest importer of major conventional weapons, accounting for 9.5 percent of global imports.  The United States was India's second-largest arms supplier from 2011 to 2015, but between 2016 and 2020, it sent about half as much weapons to New Delhi.
Purchases from the United States have recently proven to be one of the many critical reasons in India's ability to maintain its position in the LAC dispute. Chinook heavy-lift helicopters and Apache helicopters purchased from the United States in 2018 were deployed extensively in the Ladakh sector.
The C-130J Super Hercules transport plane, which was also purchased from the Americans previously, has been crucial in transporting personnel and supplies to the LAC, where deployment has only recently thickened.
5 Weapons India Might Aquire From the US
The F-35, a fifth-generation advanced stealth fighter, is one of the most significant purchases India may make from the US.
This is particularly important given China's active promotion of its stealthy J-20 fighter fighters, which were purportedly stationed near LAC last year.
The US has been pitching its F-35 fighter jet to countries who were not originally part of the original consortium. If India expresses interest in the F-35s, the foreign military sale might be used to equip them.
Previously, in April 2019, the Indian Air Force (IAF) issued a Request for Information (RFI) to acquire 114 planes for $18 billion. The transaction was described as one of the world's largest military procurement contracts.
There were speculations that the US sought to sell both the Air Force and the Navy fifth-generation F-35 fighter jets to India, and it immediately became a hot topic among military analysts. The penalty that India may have to bear is the fact that it has showed little interest in these powerful stealth planes that have grown popular in a number of European countries.
With the French Rafale fleet in place and its own ambitious AMCA programme in the works, it has ruled out purchasing F-35s for the time being. The US has also declined to sell them to India, instead offering F-21 fighter jets.
Another area of defence cooperation between the two strategic allies may be the provision of nuclear-powered submarines to the Indian Navy, similar to the AUKUS alliance, from which India was intentionally excluded despite its critical position in the Indo-Pacific strategy.
The potential of Indo-US collaboration on nuclear reactor propulsion technology has been proposed by Indian Navy chiefs and veterans, but their American counterparts have respectfully declined. India's military community has interpreted this as a rebuke.
India already has nuclear submarines, having commissioned the INS Arihant in 2016, making it the world's sixth nuclear-capable country. SSNs, or nuclear-powered attack submarines, are being sought by the navy for a number of tactical tasks, including escorting SSBNs, accompanying carrier battle groups, and pursuing enemy vessels.
As it aspires to assume the role of a net-security provider in the Indo-Pacific, the US may step in and equip India with the necessary submarines. If considered, this pact would send a strong message to their common enemy and provide substantial deterrence in the region.
Furthermore, with France having offered India its Barracuda nuclear submarines, it could be a missed chance for the US if India accepts, especially after a displeased France earned a point against the US with the UAE Rafale purchase.
The sale of armed drones is one area where the US-India defence sale contract is likely to finally take off. Once a time of uncertainty and indecision, India is likely to purchase American MQ-9 Reaper drones from the US after the Defense Acquisition Council approves the application.
The Indian armed forces now have two MQ-9B SeaGuardian drones leased from the United States, with 30 more to be ordered to equip each of its three services with ten each.
The MQ-9 Reaper, also known as the Predator-B, would be a valuable addition to India's intelligence, reconnaissance, and surveillance (IRS) capabilities, both on the land and at sea. The Reapers are long-range, high-altitude armed drones that would aid India's fighter fleet, boosting its capability. It's also capable of destroying opposing targets.
India would prefer to buy Directed Energy Weapons (DEW) systems from the United States. It is said to be working on developing this technology, which China already has. There could be a possibility of a collaboration in which the US provides technology support and help to the Indian Defense Research and Development Organization (DRDO), which is working on the ADITYA project, according to reports.
Two of India's state-run defence institutes, the Centre for High Energy Systems and the Laser Science & Technology Centre (LASTEC), are in the process of engaging the burgeoning private sector into R&D activities in order to quickly operationalize the country's budding DEW capacity. Collaboration with the United States could become a very real possibility in this area.
DEWs are essential for India's security, especially considering the country's tense relations with China and Pakistan. It's also worth mentioning that China is working feverishly on a variety of DEWs, including laser weapons.
China is claimed to have tested a tactical laser system that appears remarkably similar to the Laser Weapon Systems (LaWS) anti-surface, anti-air defensive weapon system used by the US Navy.
It's rumoured that it's working on airborne laser pods that could be mounted on PLA planes like the J-15 and J-20 and used to shoot down air-to-air missiles, blind enemy pilots within visual range, or even destroy larger fighter jets or ballistic missiles. This emphasises India's need to deploy its own DEW laser system.
Despite the fact that India may not want them immediately, China's possession of stealth bombers may eventually lead to a desire to purchase the advanced technology from the US.
Military specialists in India have previously expressed interest in acquiring a strategic bomber primarily for maritime strike missions, and the country was even considered a potential customer for the Russian Tu-22M medium-weight bomber for operations in the Indian Ocean region.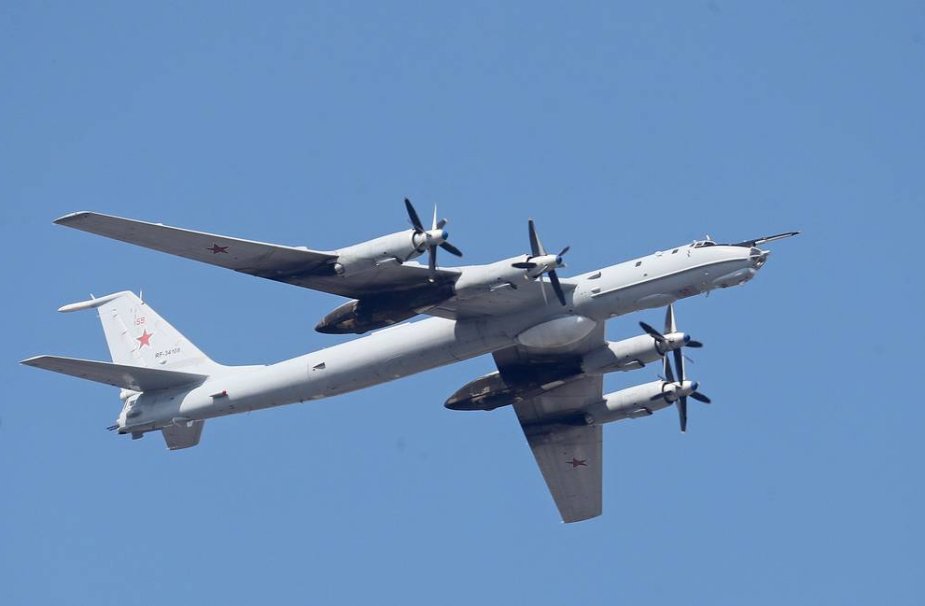 It also operated the Tu-142 anti-submarine warfare plane, which was based on the Tu-95.
The US B-21 is expected to be equipped with the same LRASM (Long Range Anti-Ship Missile) as the B-1B Lancer, which, when combined with the new aircraft's stealth features and powerful sensor suite, would make it a formidable bomber capable of posing a serious threat to enemy warships across the Indian Ocean.
China's new stealthy Xian H-20 bomber is expected to carry conventional and nuclear missiles and fly at ranges of up to 850 kilometres, according to a recent Pentagon assessment. Due to the ongoing dispute with China, India may be forced to purchase a stealth bomber in order to maintain effective deterrence.
Despite the fact that most of these weapon systems are still a pipe dream, the next US Ambassador to India should pay heed and begin required negotiations to assess whether genuine cooperation is conceivable. If Washington is serious about reducing New Delhi's dependency on Moscow in the defence domain, Garcetti should push this topic as soon as he takes office.
Facebook Comments