The Indian Navy received two of the American Navy's 'Romeo' helicopters on Saturday after the Indian crew completed their training in the United States. During Trump's visit to India in 2019, a contract for 24 MH-60 helicopters was struck. The remaining 22 anti-submarine helicopters would be sent to India soon.
The US government had ordered 24 aircraft from Lockheed Martin Corporation, a helicopter manufacturer in the United States. Because the US Navy is watching this arrangement from afar, they have chosen to send over three of the planes and their crews to the Indian Navy.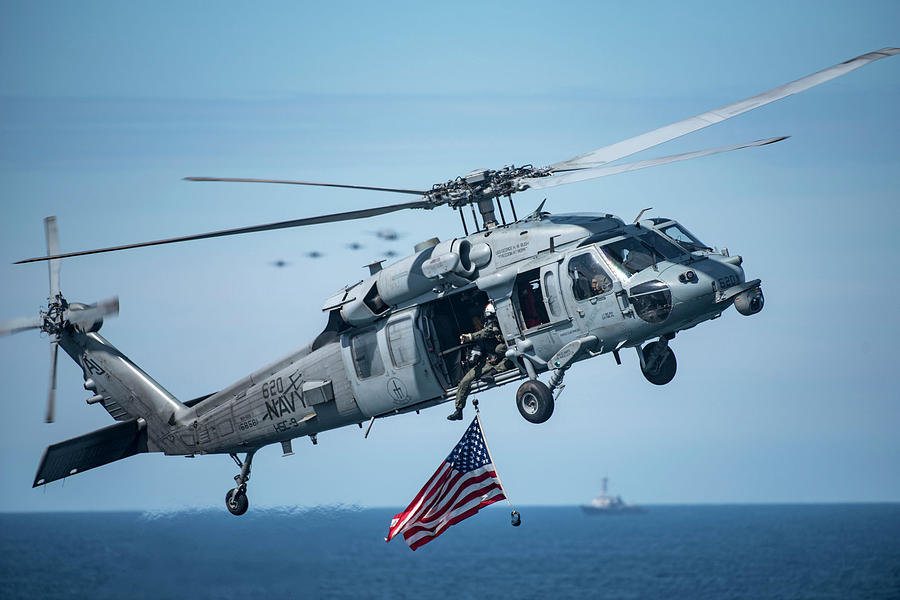 The Indian Navy received two of the three MH-60 helicopters, as Lockheed manufactures the identical helicopters for the US Navy. The handover took conducted during a ceremony at the US Navy's North Island Naval Base. Taranjit Singh Sandhu, the Indian Ambassador to the United States, was also present at the occasion.
The purchase for these 24 MH-60 R helicopters was signed under the Foreign Military Sales programme in February 2019, when then-US President Donald Trump visited India. India paid 2.6 billion dollars, or Rs 21,000 crores, for the contract.
The two helicopters were delivered early by the US Navy so that the Indian Navy could begin training as soon as feasible. According to rumours, the remaining 22 helicopters will be delivered soon. The Lockheed Martin MH-60 helicopters have an anti-submarine and anti-surface system that is used during combat. It's also useful for search and rescue missions.
The Indian Navy need these modern anti-submarine helicopters because it had previously relied on outdated Sea King helicopters. At INS Vikramaditya, Sea King helicopters are stationed. Aside from that, the IAC Vikrant, which is being built at the Cochin Shipyard, will need these MH-60 Romeo helicopters.
Hellfire missiles, rockets, and torpedo launchers are among the features of these Romeo helicopters. They can destroy other submarines up to several hundred metres deep in the water if necessary.
These helicopters might be extremely useful in the Indian Ocean against Pakistan and China.
Facebook Comments