Business & Defence
Not The S-400 Systems, But BrahMos Missiles Are Likely To Be The Worst Hit By Sanctions On Russia
Major foreign countries slapped additional sanctions on Russia shortly after President Vladimir Putin launched a full-scale invasion of Ukraine in the early hours of February 24.
Because India is a significant importer of Russian armaments, We spoke with a number of specialists to determine whether sanctions against Russia will have any influence on current transactions between Moscow and New Delhi. According to a 2020 assessment by the Stimson Center, an American research organisation, 86% of India's weaponry is Russian-made. India acquired 55 percent of its armaments from Russia between 2014 and 2020.
Following Western sanctions against Moscow, several defence specialists voiced concern that India's military would face the "grim and scary possibility of halted and interminably delayed Russian defence hardware, vital to assuring operational readiness," according to an article published by The Wire.
"They claimed such interruptions had 'grave repercussions' at a time when India was facing a collusive threat along its disputed northern and western frontiers from nuclear rivals Pakistan and China functioning in unison," the report continued.
Russia, on the other hand, has previously informed India that, while Western sanctions would generate concern and distrust, Moscow looked forward to fulfilling its "major military plans" with New Delhi. However, when fresh penalties are imposed, the danger of a shattered supply chain becomes unavoidable.
India is acquiring S-400 air defence systems from Russia, with some of them stationed in Punjab, north India, to deter potential attacks from both China and Pakistan. It has just signed a deal for AK-203 rifles, with manufacture set to begin soon in India. Any delay might leave the Indian infantry stranded at the borders with China and Pakistan.
India is also acquiring warships from Russia, with the most complex contract, according to authorities, inked in 2018 for the sale of four powerful Talwar class stealth frigates to the Indian Navy. The battleships are expected to be powered by Ukrainian-supplied gas turbine engines. The Russian invasion complicates everything.
The BrahMos, on the other hand, may be the most concerning. Sanctions imposed on Russia by the US and Europe might imperil India's recent $375 million BrahMos cruise missile export contract with the Philippines.
The engine and seekers for the missile system were most likely supplied by Russia's NPO Mashinostroyenia (NPOM), which formed a joint venture with India's government-run Defense Research and Development Organization (DRDO) to design, improve, and manufacture BrahMos.
And, if embargoed, it might threaten India's first significant foreign transaction, announced by the Ministry of Defense in order to raise the country's defence exports to $5 billion by 2025. Other countries interested in the missile include Indonesia, Thailand, and Vietnam. It would be a disaster for India if technical and supply chain issues arose.
The current wave of sanctions is anticipated to target significant Russian banks, preventing them from conducting business in dollars. Furthermore, western exports to Russia — computers, microchips, and software – would be prohibited.
What Impact Do Sanctions Have on India?
Squadron Leader (retd) Vijainder K Thakur, a military expert and former IAF Jaguar pilot, stated unequivocally that the sanctions will have no impact on India.
"I do not believe the new restrictions will have an influence on India's existing Russian military system procurements." Our S-400 acquisition, for example, does not include USD transactions, and BrahMos Aerospace is an Indian (majority ownership) firm.
"In terms of logistics and maintenance of Russian-obtained defence equipment, India and Russia are increasingly depending on localised manufacturing of spare parts and maintenance joint ventures with Indian majority holdings." 
"One intriguing feature of the Russia-Ukraine war is that India has been obtaining a large number of spares for Soviet-era military equipment from Ukraine since Russia has modernised its equipment to utilise solely Russian subcomponents." It will now just have to cope with Russia.
"India and Russia are already evading USD sanctions in order to avoid potential CAATSA sanctions." India and Russia would very certainly have to avoid Euro transactions in the coming days."
Under the Countering America's Adversaries Through Sanctions Act, the US is continuing to consult with India on the dangers of sanctions in connection with its procurement of Russia's S-400 missile system. The State Department stated in January that it had not taken a determination "with relation to this transaction."
According to state department spokesman Ned Price, the US continues to "encourage all governments to avoid substantial new transactions for Russian weapon systems," whether it was India or any other country.
Turkey was sanctioned by the US for proceeding with its acquisition of the S-400 air defence system, and it was also kicked out of the F-35 partnership. However, considering India's strategic importance for the US in controlling China in the Indo-Pacific area, analysts and observers had been optimistic about a relaxation of sanctions until recently.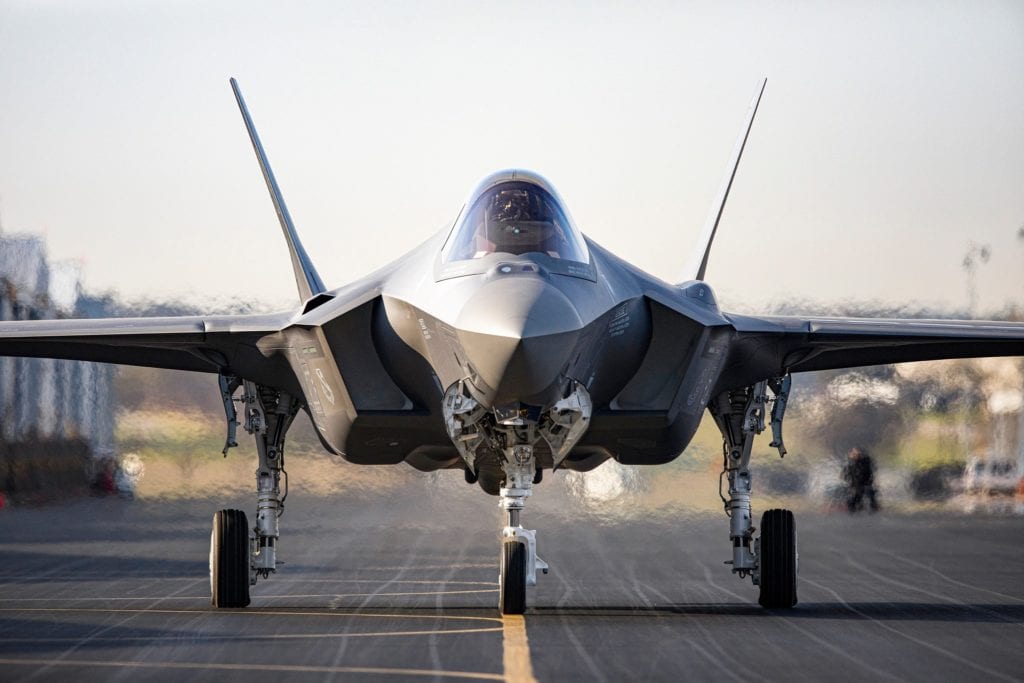 "For the time being, India's greatest concern is the CAATSA exception, which has yet to be granted. It would be a big blow for India if the US decided not to exempt India from the CAATSA penalties for purchasing Russian S-400 systems. As of now, it's unclear how further US/Western sanctions against Russia would affect India.
"However, there is little question that a prolonged military standoff will have a severe influence on India-Russia defence cooperation," said Happymon Jacob, professor of national security at the Jawaharlal Nehru University's School of International Studies in New Delhi.
"The Russian military export arm Rosoboronexport has almost abandoned the US dollar," writes Joseph P Chacko, a military author and defence specialist. India and Russia currently exchange Rupees and Roubles, as well as other currencies such as the Euro. Even if Russia is cut off from the SWIFT gateway, the agreement assures that Russian payments are cleared.
"The armaments trade between India and Russia is unaffected by US financial restrictions." However, CAATSA is a statute that might impede Russian arms deliveries to India, although it hasn't been used yet.
Another factor to consider is that while Indian arms purchases contribute significantly to Russia's arms exports, they are little in comparison to the country's GDP contribution. Even India's whole annual commerce with Russia is less than $10 billion. Why should the United States lose an anti-China friend for such trivial matters?"
Experts say that India and Russia's decision to stop trade in dollars might save the Indian military, which is facing a two-front war threat from Pakistan and China.
Despite the fact that New Delhi has a close defence relationship with Washington and has received several weapon systems from it as well as other western countries such as France, Russian armament cannot be replaced in the Indian military, and unrestricted system supply and production remains essential for operational readiness.
Four S-400 surface-to-air missile systems, four Admiral Grigorovich Project 1135.6M frigates, the leasing of one more Project 971 'Akula' (Schuka-B)-class nuclear-powered submarine (SSN), and the provision of 20,000 Kalashnikov AK-203 7.62x39mm assault rifles are among the Russian weapons on the way to India.
In addition, India and Russia agreed to supply the Indian Army (IA), which has been locked in a standoff with China's People's Liberation Army (PLA) in eastern Ladakh since May 2020, with a variety of missiles, including man-portable Very Short Range Defence Systems (VSHORADS), ammunition, and ordnance.
Facebook Comments