Business & Defence
Russian Invasion of Ukraine Will Impact on Eight Indian Defence Programmes
The sanctions imposed on Russia by the United States and the European Union will make it more difficult for India to buy defence equipment from the country. The Russian defence-industrial complex will focus on addressing the needs of the country's defence forces as a result of the battle in Ukraine. This means that the equipment that India has already paid for may be delayed as well, though there is currently no information on this.
Furthermore, Russia's invasion of Ukraine challenges India's defence connection with Ukraine, which has gotten little coverage in the media. Despite their small size, India's defence ties with Ukraine are vital for both existing and new systems. No one knows whether the Ukrainian defence sector will survive the Russian invasion, with the exception of the Kremlin.
Here are eight programmes that will be impacted by Russia's invasion of Ukraine:
1) Assault Rifles AK-203
India and Russia signed an agreement in December 2021 to build AK-203 assault rifles at a new facility in Amethi's Korwa. 601,427 7.63x39mm assault rifles were to be procured for the Indian Army to replace the INSAS as part of the Rs 5,124 crore deal. The programme, however, is already behind schedule and is expected to be further delayed as a result of the Russia-Ukraine conflict.
2) The S-400
In October 2018, India and Russia agreed to buy five S-400 air defence missile systems for $5 billion. The first unit, delivered by Russia last year, is currently being put into service in the Punjab sector. Due to the hostilities, delivery of the remaining S-400 units and support for their operationalization may be delayed.
3) INS Chakra
In 2019, India and Russia agreed to a $3 billion lease for the next nuclear-powered attack submarine, or SSN, for a 10-year period. By 2025, this boat must be delivered to India. India will be without a nuclear-powered attack submarine for around four years after returning the Russian SSN it leased and commissioned in 2012. India, which is developing its own fleet of SSNs, urgently requires a platform on which to train its crew and deploy them for operations.
Other than Russia, no other country is likely to lease an SSN to India, least of all the US, which has been pressuring India to reduce its reliance on Russian defence technology. The United States and the United Kingdom reached an agreement with Australia last year to issue SSNs to the country.
4) Upgrade to An-32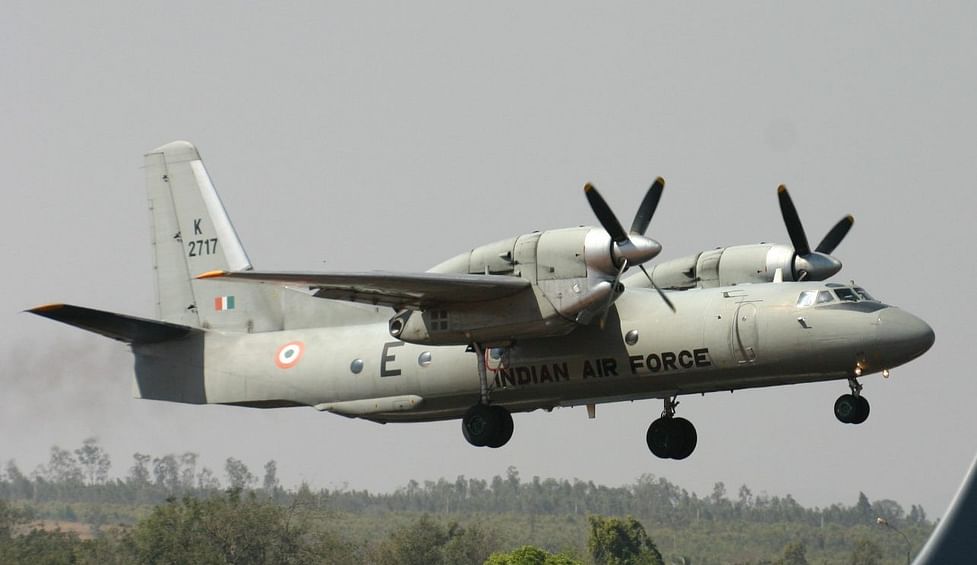 India secured a $397 million contract with Ukraine in 2009 to upgrade 105 Indian Air Force An-32 aircraft that were nearing the end of their 25-year service life. The IAF's medium-lift transport fleet is built around the AN-32. The remaining 45 aircraft were to be modified in India, while 45 were to be upgraded in Ukraine. The programme, which was already behind schedule, will now come to a standstill.
5) Grigorovich-Class Frigates
Because the four Grigorovich-class frigates (Project 11356) purchased from Russia are to be equipped with Ukrainian gas turbines, India may experience difficulties in putting them into service. After Russia attacked and annexed Crimea in 2014, Ukraine restricted the export of gas turbines to Moscow. In 2016, India and Ukraine reached a deal under which India would purchase gas turbines and replacement components from Kyiv and deliver them to Russia, where they would be installed on these frigates.
6) MiG-29
The DAC approved the purchase of 21 MiG-29 fighter jets from Russia for the Indian Air Force. These aircraft, which have been sitting idle in Russia, will be upgraded to the highest possible quality before being put into service. However, since the project's approval in July 2020, there has been no action on this acquisition.
The government had also approved the upgrade of the 59 MiG-29s in service, in addition to the purchase of these aircraft.
Due to the war, both of these projects are likely to be postponed.
7) Su-30 MKI
Along with the sanction for the MiG-29s, the Narendra Modi government also approved the acquisition of 12 Su-30 MKIs to replace planes lost in accidents over the years. The purchase of these aircraft from Russia has yet to be finalised.
8) Ka-226T Utility Helicopters
For years, the Ka-226T project has stalled because to conflicts between India and Russia over concerns such as technology transfer and indigenization. While it is believed that the project would be shelved, no formal decision has been made. The delay that the war is anticipated to cause could be the project's last blow.
Facebook Comments